Custom
Footy
Banners

Celebrate Milestone Games with a personalised banner for your child
Approx. 2.0m W x 1.2m H – mounted on timber poles for running through, just like the AFL
In Red & White – Warrandyte's team colours
Cost: $120 ($20 refunded when timber poles are returned)
Payment: Cash only 
Contact: Natalie Papez
Mobile: 0419 984 409

SAVE THE DATE!
Sat 28 July
Warrandyte Junior Football Club & Warrandyte Netball Club will be hosting a joint social & fundraising event
MORE DETAILS SOON…..
We're running an online silent auction a few weeks prior to the night. If anyone would like to donate an item, service or goods (or knows a business that would) for thee silent auction, please get in touch with Suzy at suzyorourke10@gmail.com
It's all about the kids . . .
Purchase all your club apparel online. We stock a large range of shorts, socks, hoddies, jackets and more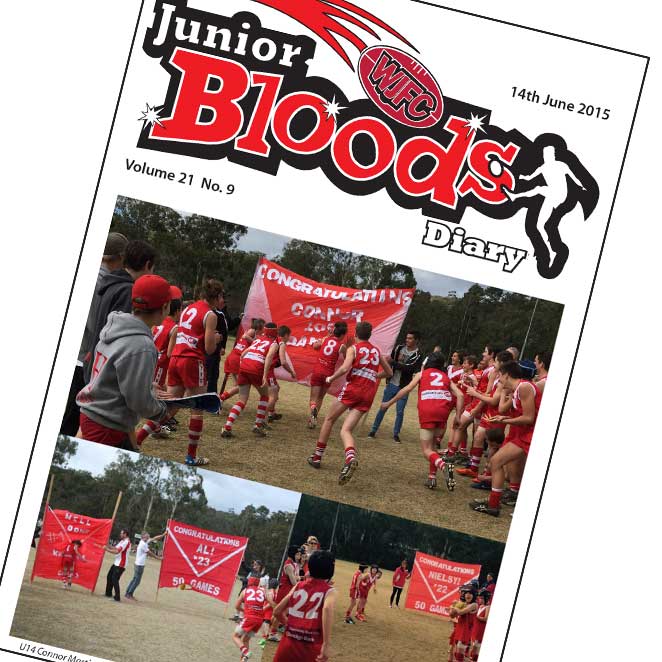 If you didn't get your copy at the game you can now view it online with our flipbook plugin – click on the image to view the latest Bloods Diary
Keep up to date with the latest fixtures, results and ladders. Yarra Junior Football League website displays all the latest information
Bloods Photo Galleries